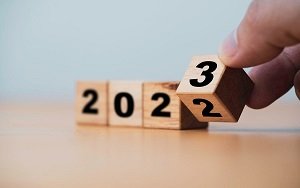 Jan 17 2023
We have released the latest version (23.0.0) of our Kansas Child Support Calculator for 2023!
We've incorporated the latest Regional Price Parities (RPP) data released by the Bureau of Labor and Statistics (BLS) to support Cost of Living Differential calculations. The RPP data is used when one of the parents earns income from another state. Foreign state income is converted to "Kansas dollars" using regional cost of living factors. Using this feature of our Kansas Child Support Calculator is as easy as setting the COLD feature to "Yes" and selecting the appropriate state. The rest is done for you automatically.
For 2023, we've also provided further contextual help tips and guidelines references. These will be further developed through the year. Anywhere you find the "i" icon is a contextual help tip which provides further information and examples.
Possibly the most exciting updates we've made are not yet visible to the end user. We've made some prerequisite updates to our platform which will enable continued development of innovative, new tools which are integrated into our existing tools. We'll also be providing alternative payment options to better serve our customers. Here are a few things we're looking at for 2023.
| | |
| --- | --- |
| Spousal Maintenance Calculator | calculates spousal maintenance payments and provides a printable PDF worksheet. |
| Arrears Calculator | sums child support, spousal maintenance, and other arrearages in a case, applies applicable interest, and provides a printable PDF worksheet. |
| Parenting Time Calculator | calculates parenting time percentages for complex parenting schedules and integrates seamlessly with our Kansas Child Support tools. |